Proven Heart Valve Surgery
If you are experiencing a medical emergency, please call 911 or seek care at an emergency room.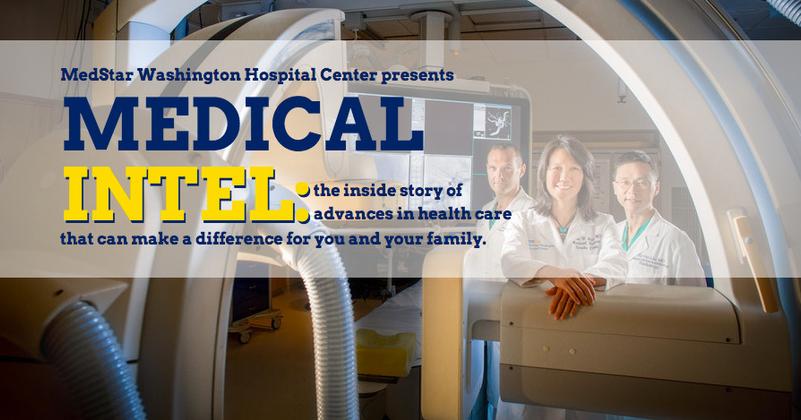 Transcatheter Aortic Valve Replacement (TAVR)
Proven Minimally Invasive Approach to Heart Valve Surgery
MedStar Heart & Vascular Institute was a pioneer in the development of TAVR becoming the fourth cardiac center in the country to begin clinical trials in 2007. MedStar Washington Hospital Center is now the highest volume center on the East Coast, performing 200 TAVR procedures each year.
TAVR is the world's first heart valve replacement option for patients who are too ill to undergo traditional open-heart aortic valve replacement surgery.
During a TAVR procedure, a team of physicians replace the diseased aortic valve with a new valve. Physicians thread a little finger-sized catheter loaded with a new deflated balloon and folded replacement valve into the heart. Once the artificial valve is in place, the valve is expanded using the balloon. The new valve takes over from the diseased native valve restoring both blood flow and quality of life. Studies have shown that patients achieve better outcomes when they undergo a TAVR procedure than they do with medication alone.
Valvular Heart Disease
Birth defects, aging, infections and other conditions can cause heart valves to not open completely or let blood leak back into other heart chambers.
Older age is a risk factor for heart valve disease because heart valves thicken and become stiffer as people age. People who have a medical history of heart attack, heart failure, heart infections and rheumatic fever are at higher risk. Coronary artery disease risk factors such as high blood pressure, high cholesterol, smoking diabetes, obesity, lack of exercise and family history of early onset heart disease also increase the risk of valvular heart disease.
Valve defects, if not appropriately treated, can result in heart failure, stroke, blood clots or sudden cardiac arrest.
Evaluation for TAVR
Cardiologists, cardiac surgeons and interventional cardiologists work closely together to determine the best course of action for each patient based on what they have learned from the TAVR clinical trials.
The first step is to complete a TAVR Assessment, so we can gather information about your heart health. Once your TAVR Assessment is complete, the team will discuss all the information we have about you, your heart and your general health, to make a recommendation about the best treatment option. If you and your physician decide you will have a TAVR procedure, you will need the additional diagnostic tests including before the TAVR procedures is scheduled.
New TAVR Clinical Trial
Up to now, TAVR was reserved for patients who are too ill for traditional open heart aortic valve replacement surgery.
MedStar Heart & Vascular Institute at MedStar Washington Hospital Center is the first in the nation to launch a clinical trial, evaluating the use of a minimally invasive procedure to replace narrowed heart valves in patients who are considered at low risk for death from surgery. The Food and Drug Administration granted an Investigational Device Exemption, which allows MedStar Heart to enroll these patients into the study. The FDA approved the use of the TAVR for use in patients at intermediate surgical risk in August 2016.
For more information, or to schedule an appointment, call
As heard on WTOP Radio: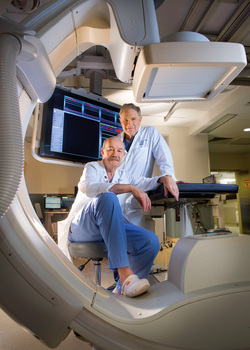 Pictured (left to right): Paul Corso, MD, Cardiac Surgeon; and Ron Waksman, MD, Interventional Cardiologist
To find a cardiac specialist, please call 202-877-3627
MISSED OUR OTHER TOPICS?
Stay up to date and subscribe to our blog